My new Pampered Chef – Boil Over No More lid.
Anyone who knows me, knows that I am always multi-tasking (note – have A.D.D) and waiting for a pot to boil just isn't in my realm of patience. Ain't nobody got time for that.
I am CONSTANTLY cleaning up after my "boil overs" that I forgot about.
So when I saw this gem in the Pampered Chef catalog, I knew it was made for me.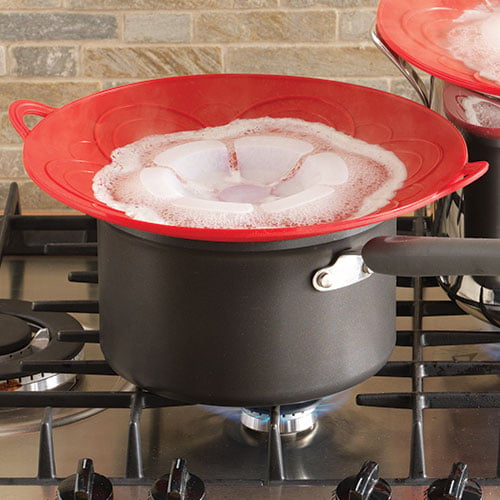 I used it for the first time tonight, and had success!  I let it go…. let it go….. and it never boiled over.
I boiled potatoes without ever going over to stir or calm the boiled pot.  And, no mess was made!
It's always the simple things that make me happy.